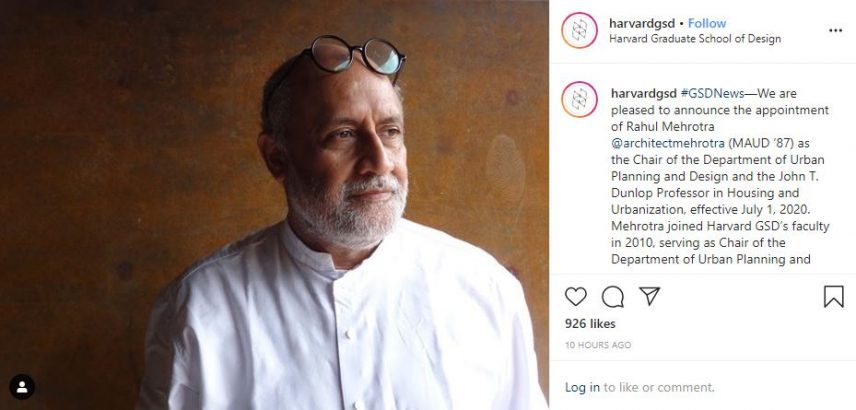 Rahul Mehrotra has been appointed Chair of the Department of Urban Planning and Design and the John T. Dunlop Professor in Housing and Urbanization at the Harvard Graduate School of Design.
From the announcement: "As we look toward our collective 'near future,' Rahul brings an unmatched depth of insight to this contemporary moment. His extraordinary synthesis of pedagogy, practice, and a generous ethos will continue to guide us into challenging but essential debates and discoveries." – Sarah M. Whiting, Dean and Josep Lluís Sert Professor of Architecture.
See the full announcement here.