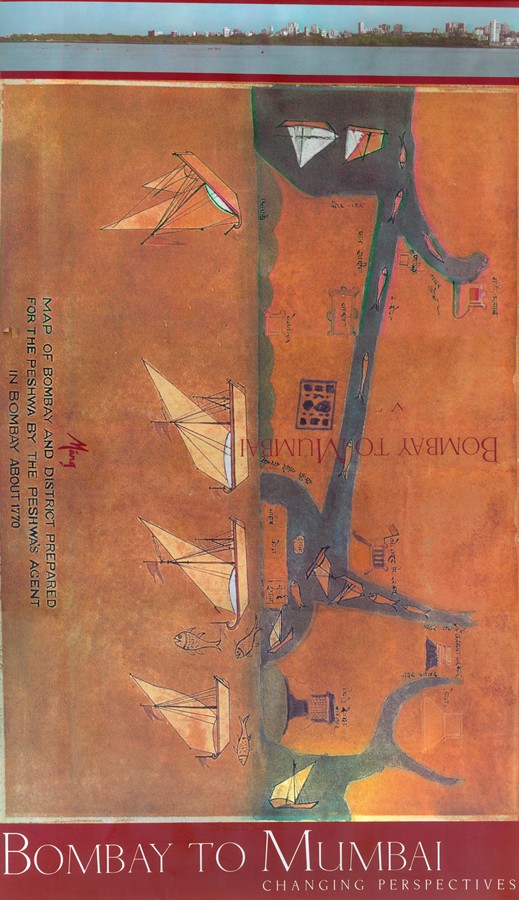 Book
Bombay to Mumbai – Changing Perspectives
Within three centuries, seven west-coast islands evolved into the Bombay peninsula, then into a flourishing center for trade, ultimately becoming the cosmopolitan, high-rise metropolis of Mumbai. Marg celebrates fifty years of publishing with this volume on the city of its birth.
In three parts, Perceptions and Observations, Places, Symbols, and Icons, and Making an Urban Landscape, eighteen articles highlight Bombays changing topography over some three hundred years. They portray a historic spectrum of this enigmatic and intriguing city while discussing opportunities for the future. A separate, folded, user-friendly map helps readers locate places mentioned in the book, with a map of the whole Mumbai Metropolitan Region, a detailed plan of the Fort Heritage Precinct, and the suburban rail network also provided.
Featuring early maps and former characteristics of the town scape, the first part take a nostalgic trip the past with images by artists, army officers, and photographers. Since limited land resources land resources based on the original islands meant constant reclamations, the town could enjoy the luxury of its natural environment only for a short time. Complex political, economic, and social events subsequently resulted in dramatic changes that still continue today.
The essays in the second part provide a sense of Bombays character through some of its symbols and icons. It was the harbor, a vital component centered on the Fort, that regulated urban growth patterns. As a result, the peninsulas commercial areas mostly bordered the harbor. Residential patterns developed in localities in and around the Fort and later in outlying suburbs. As people of different communities and nationalities settled in distinct enclaves, their places of worship became permanent icons. British statues, once adorning the streets, symbolize a former power, while institutions such as the Bhau Daji Lad Museum, the mills, and cinemas form an integral part of the urban scene.
Embellished with more contemporary photographs and a sketch of Back Bay by M.F. Husain, the last part examines the impact of land restrictions on Mumbais physical appearance. Rapid commercial growth and the economic boom created opportunities for elaborate building programmes. Fine Victorian structures followed the removal of the Fort walls, their decorative turrets and pinnacles reflecting this period of optimism.
Architectural awareness manifested itself later in a profusion of Art Deco buildings. Within a few decades, another metamorphosis became evident the high-rise development, which irreversibly altered the skyline and changed our perspective of the city forever. At the same time, increasing appreciation of Mumbais architectural legacy led to preservation orders on heritage structures. And as the metropolis prepares for the next millennium, Navi Mumbai is given a special focus.
This volume is dedicated to the memory of J.R.D. Tata. The planned development of Bombay, the city which was his home and place of work, was close to his heart. Also, it was his support that made it possible for Marg to exist and grow.